Asset Analysis Is The First Step
Get A FREE Asset Analysis
Our free asset analysis will tell you how much of your estate is at risk, how much we can protect, and how long it will take to protect it.
Medicare
Medicare is a health-care benefit provided by the federal government to individuals over age 65, or under age 65 and disabled. Medicare covers some of the cost for seniors. Doctor visits, tests and care provided in a hospital can be covered by Medicare. However, Medicare does not cover long term stays in a nursing home. So, unless you have long term care insurance coverage, chances are, the applicant, is paying for the cost of long term care. To qualify for Medicare, you must be over 65, and eligible for Social Security benefits. Individuals under the age of 65 might also qualify if they have been disabled for two years. Medicare can be applied for in the Social Security Office.
Medicaid
Medicaid is health insurance for the poor. To qualify, you must not have income or assets over the limit. What is the limit? It changes periodically. However, if you make an application, and are over the limits you will not qualify. If you transfer property and then make an application, if you don't do it the right way, you will have a penalty period. What is the purpose of using an attorney for your Medicaid application? The purpose is to reduce as much as possible the penalty period. In some cases an estate planning attorney can reduce that penalty period to zero. The rules are very complicated. And every person's situation is different. If your income or assets exceed the qualifying limits, you will not be eligible. There is no age restriction to qualify. Medicare eligibility is fairly straight forward.
Nursing Home Costs
Medicare will only pay for 20 days in a nursing home (in limited circumstances, it can pay the partial cost of 80 additional days). Medicaid will pay the entire cost of a nursing home.
Eligibility
Medicaid, eligibility however, is more complicated. Medicaid, requires a very detailed financial disclosure. Applicants for Medicaid must submit a multiple-page application and provide copies of all financial transactions, including deeds, for the previous sixty (60) months. That means five years of bank statements, five years of brokerage statements, five years of insurance statements, paystubs, deeds, mortgages, annuities, loans, payments to family members who may have been taking care of the applicant. It can be a daunting process. Why does Medicaid require 60 months, or five years, of financial transactions? Because that is how Medicaid calculates your penalty period. What is the penalty period in Medicaid? It is the number of months an applicant is ineligible for benefits. During the penalty period you're expected to pay for your own nursing home costs.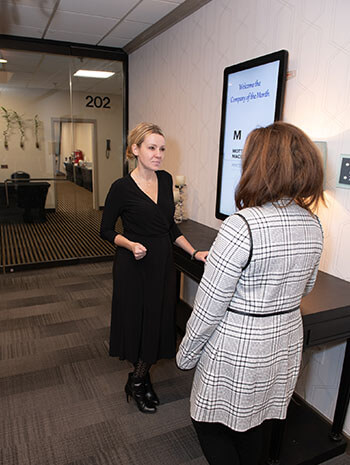 Using the Hospital or Nursing Home to Make My Application
The laws around Medicaid qualification are complicated. There are many exceptions. Many times, the hospital or nursing home will offer to do the application for you. They will even do the application at no cost. But that free application process could cost you hundreds of thousands of dollars if it is not done right. The nursing home or the hospital have an interest in getting paid. Their interest is not the same as your interest. Even though the hospital or nursing home may not intentionally deplete your estate, Medicaid is a complex system. Medicaid asset protection attorneys scrutinize the rules, laws and case law to find the best possible way to apply for a client. Since every client is different, you cannot make generalizations about what benefit can be offered. However, an attorney is duty bound by the rules of conduct to zealously advocate for her or his client. It takes time and dedication to acquire the legal knowledge necessary to produce the best possible outcome for the applicant.
When facing potential costs in the hundreds of thousands of dollars, a complex process, and institutions who are looking to get paid, you should hire a Medicaid asset protection attorney. Contact us for help!
How To Apply For Medicaid
A process for application that protects you
Medicaid is a complex set of rules and exceptions. The information provided here is of a general nature. It is not meant to be legal advice or create and attorney-client relationship. It is highly advisable that you seek competent qualified advice.
Obtain an asset analysis first. Any article on how to apply for medicaid should begin there. The initial question is should you apply for medicaid? Applying before you calculate the penalty period is the worst thing you can do. But because it is time sensitive, many people rush the process. And it costs them.
Asset analysis is the first step. An asset analysis will answer important questions. How much of your estate is at risk? How much can be saved? Even in a crisis situation, having professional guidance can preserve anywhere from sixty to one hundred percent of your assets, depending upon your situation.
Medicaid Services We Specialize In